Meet the Contestants of Season 1  The Healthy Canadian Cook-Off
Cecilia has fast developed a name for herself as a designer to watch. In just fourteen short years, her Cecile Benac label of medium to high-end knitwear has captured the attention of consumers and fashion media alike.
Originally from Lima, Peru, Cecilia learned to knit as a child and later owned a ladies' boutique before relocating to Vancouver, British Columbia in the late 1980s. Here on Canada's West Coast she managed production for a high-end knitwear manufacturer before striking out on her own.
Through advanced studies in fashion design and textile art she has further honed her craft. In 2000 and 2001, the designer was honoured with Matinee Fashion Foundation grants, Canada's most widely recognized fashion award.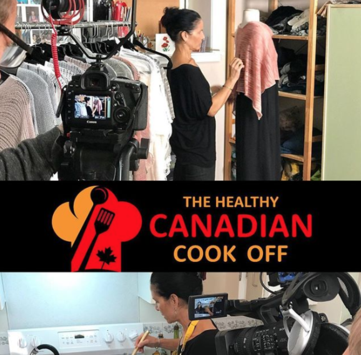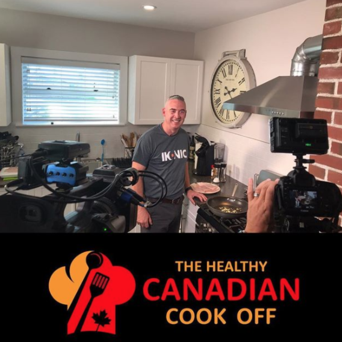 Ralph is a fireman, who began his career in the industry at the age of 40.  Not one to let barriers stop him, he also began a now successful landscaping company in his 40's as well.  Ralph has a twin brother Ryan who he is very close to.  Many would call Ralph a fun loving guy who enjoys entertaining family and friends which allows him to cater to another passion of cooking.  With no formal training, Ralph attributes his skill in the kitchen to his parents who have always made food and cooking a focus in the family.
Ralph's priorities in life are, Faith, Family and Business (work), in that order.
Why did he enter the contest?  "I am constantly telling people to go for things, take a chance, as life is short. I have to take the same advice and step out of my comfort zone and give it shot."
Zoe's private yoga, conditioning, and coaching business have been thriving in Vancouver Canada for more than 15 years.  After years in the sciences,  Zoe gave herself over to her passion for creativity and movement. Her hunger for knowledge guided her through academic studies of neuroscience, art, design, anatomy, yoga, and human behaviour around the globe.
She worked in Social Change, wrote award-winning plays, acted in film and T.V., began teaching meditation, and designed everything she could.
Zoe Helps Others Excavate Barriers And Fears: Uncovering Innate Joy, Outer Brilliance, And Inner Peace.