PREMIER HEALTH & WELLNESS ADVERTISING
Changing how consumers receive their information
Health & Wellness Productions is a full-service media & production company.  Our team is composed of leaders in the industry specializing in marketing companies in the health and wellness industry through our 'interview style' TV show.  Our production was created to produce brand awareness for our customers, educate consumers on your brand and ultimately increase your sales.  With a combination of TV, Technology and Talent, our customers are able to tap into a group of experts focused on your success. We are dedicated to creating trusted solutions for consumers and only work with the best brands in the market.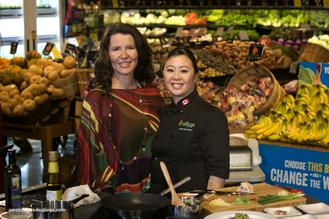 Each show is sponsored by a series of segment sponsors who make HWLTV possible.  If you would like further information on how to appear as a segment sponsor, please contact us with SPONSORSHIP in the subject line.
A portion of our show is dedicated to telling stories of organizations that do not have a budget for TV; have a compelling story and believe that we can help them spread the word about their cause.  We encourage organizations that fall within the the health & wellness industry to tell us their story.
HealthRadio.FM – Tammy-Lynn's current radio show, HealthRadio.FM features celebrities & health experts from around the globe to discuss health, fitness, beauty, food, cooking, diets, exercise, health and wellness tips, and more! Contact us for more information.